Welcome to Varuna Neeravari Pipes
VARUNA NEERAVARI PIPES PVT. LTD., is a group of NARMADA PIPE INDUSTRIES, which is counted amidst the most trusted ISI brands in India. With proven quality of HDPE pipes along with HDPE pipe manufacturing service, we lead in the competitive market since 25 years. Our HDPE products are known for unmatched quality and long term stability of over 30 years.
We are counted amidst finest HDPE Pipes Manufacturing service in Karnataka and rest parts of South India. With a long clientele in Karnataka, we are booming in the HDPE pipe manufacturing industry since long time. Our good track record and a number of satisfied customers is a testimony that stands us apart from other competitors in the market. We make this possible with a team of highly dedicated manufacturing staff and trained technical professionals as well. We are committed to deliver Quality, Assurance, and Time Bound HDPE pipe manufacturing services to our clients.
Your search for best HDPE manufacturers in Bangalore will also end here at VARUNA NEERAVARI for sure. Our clients from Bangalore can also avail high-end quality HDPE pipes manufacturing services through us. We do offer customize HDPE pipe manufacturing services as per our clients' requirement.
We are also popular among best HDPE pipes manufacturers in Andhra Pradesh. Our customers from Andhra Pradesh are well-satisfied from our customize services and have been made long term business deals with us.
Your search for best HDPE manufacturers in Bangalore will also end here at VARUNA NEERAVARI for sure. Our clients from Bangalore can also avail high-end quality HDPE pipes manufacturing services through us. We do offer customize HDPE Pipes Manufacturing services as per our clients' requirement.
Our values defines us best
Organization before self and there is no ME, only US.
We are energized by their collective talent, and team work is what drives us.
We stand up to our work, actions, outcome & commitment to showcase our Accountability
We showcase a positive attitude in all situations and circumstances.

LONG LIFE
In comparison of few years life of convential pipes such as GI, Cement, C.I. Steel, PVC etc., HDPE pipes and ducts have been estimated life of 50 years at casual working pressure and temperature.

TOUGH & STRONG
HDPE pipes possess high-end resistance power and tensile strength to bear dynamic loads due to internal (fuid) and external (soil) pressures as well. Such pipes do not cause break or crack while traffic loads, freezing conditions, and rough handling situations too.

LIGHT WEIGHT
HDPE pipes and ducts possess lighter structure than conventional ones. However, convenience and cost-effectiveness seen in handing, transportation and installation of such pipes.

SMOOTH INNER SURFACE
Likewise a smooth external and internal surface smooth inner surface, which gives a low frictional resistance to flow fluid freely. In addition, HDPE pipes allow solid particles to flow easily along with fluid inside due to non-adhering properties of such pipes.

FLEXIBLE
HDEP pipes and ducts hold extreme fleixbilty and non-craking bending property. With this property, such pipes can be transported as coils by converting long lengths into small diameter pipes.

NON-HAZARDOUS
By having non-toxic nature and inert chatacterstic, HDPE pipes seem non-hazardous. This benefit makes such pipes convenient to use for portable water.

CORROSION RESISTANT
HDPE and ducts have resistance nature to electrolytic and galvanic corrosion. Due to this reason, these pipes look well-suited for underground installation.

LOWER THERMAL CONDUCTIVITY
By having uniform temperature, HDPE pipes have conveninent fluid transportation property than other pipes. It happense due to lower thermal conductivity of HDPE pipes. As a result, the impact of the transfer of heat on outer surface from atmosphere becomes much slower. Moroever, HDPE pipes can be used in very cold climatic conditions due to their superior elongation property. By lowering down the temperature up to subzero, such pipes enlarge to fit the volumetric expansion of the fluid. This property is not seen in other conventional pipes, which may rather crack due to their rigidness.

HIGH ELECTRICAL RESISTANCE
By having high dielectric strengh, HDPE pipes are widely used as electrical conduits. Such pipes do not allow to stray electrical current to be transmitted from outside.
At the very close of the 19th century, German chemist Hans von Pechmann noted a precipitate while working with a form of methane in ether. In 1900, German chemists Eugene Bamberger and Friedrich Tschirner identified this compound as POLYMETHYLENE, a very close cousin to polyethylene. Thirty years later, a high- density residue was created by an American chemist at E.I. du Pont de Nemours & Company, Inc., Carl Shipp Marvel, by subjecting ethylene to a large amount of pressure. Working with ethylene at high pressures, British chemists Eric Fawcett and Reginald Gibson created a solid form of polyethylene in 1935. In 1953, Karl Ziegler of the Kaiser Wilhelm Institute and Erhard Holzkamp invented high-density polyethylene i.e., HDPE. For his successful invention of HDPE, Ziegler was awarded the 1963 Nobel Prize for Chemistry. HDPE stands for High-Density Polyethylene, it is a polyethylene thermoplastic pipe made from petroleum. HDPE is commonly used in the production of plastic lumber, plastic bottles, corrosion-resistant piping, water pipes, Geo membrane and many more. Such pipes possess large strength and high density. HDPE pipes have an average life of more than 50 years under normal working conditions. HDPE pipes are resistant to various solvents and chemicals & hence are the need of the hour.
Our HDPE pipes are available in customize parameters and long life strength. Our HDPE pipes possess smooth inner surface that allows a high flow factor for fluids. Our manufactured HDPE pipes are unaffected by chemicals, soils and have other techno-commercial advantages too.
HDPE pipes are used in varied industries like Agriculture, Chemical, Industrial, Sewage and Drainage, Sprinkler Irrigation, Industrial Effluents and House services connection works as well.
AGRICULTURE & IRRIGATION
Flood Irrigation (Suction & Delivery pipes in pump sets)
Sprinkler Irrigation (Crops, Lawns, Golf course, Gardens)
Drip irrigation(Plantations, Orchards, Nurseries)
WATER SUPPLY
Potable water supply
Water mains
For Drinking water supply
Service Pipes
SEWAGE & INDUSTRIAL EFFLUENT DISPOSAL
Domestic Sewage System
Sanitary System
Petrochemical Industry
Fertilizer Industry
DUCTING
Air-compressor for pumping
Telecommunication, as conduits for OFC
ELECTRICAL INSTALLATIONS
DRAINAGE PIPES
Surface & Rain water
Waste Water Mains
Sub-soil water
Varuna Neeravari Pipes provides high-end quality HDPE pipe manufacturing services in Bangalore, Karnataka, Kerala, Andhra Pradesh, South India.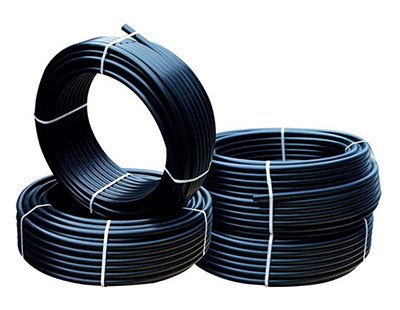 Portable Water Supply
If you are looking for top-grade quality HDPE pipes for potable water supply, it is wise to check out the products of Varuna Neeravari Pipes Pvt. Ltd.
BOREWELLS & AGRICULTURES
Our HDPE borewell pipes have applications both in the industrial and domestic places in Bangalore.We follow the latest design trends in the industry.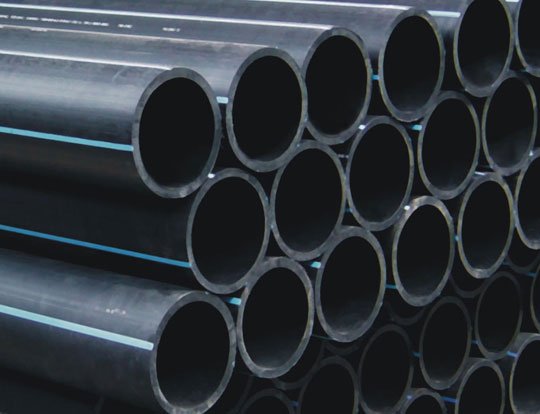 Effluents & Chemical
At Varuna Pipes, you get the best quality HDPE pipes for industrial effluents. We are the most reliable brand offering HDPE pipes in India for about 25 years.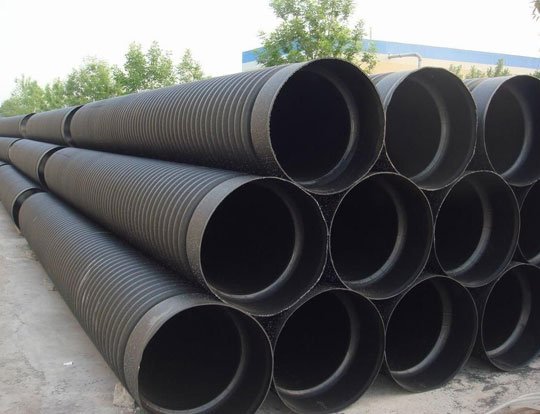 Sewerage Drainage
Drainage is exceptionally essential for such grounds where the infiltration of water can cause heavy damages both for the civil and industrial projects.
Fill up the quick form and we will get in touch with you shortly.