About Varuna Neeravari Pipes
VARUNA NEERAVARI PIPES PVT.LTD . is a group of NARMADA PIPE INDUSTRIES which is one of the most trusted ISI brand in India, since 25 years for providing quality of products along with service. Our HDPE products are well known for the quality life of over 30 years.
Our service is primary motto to the customers. Varuna Neeravari is standing outer most level in providing service to the customers. We named our HDPE brand pipes throughout Karnataka. We motivated our customers through good service and quality of products. We have a quick and well trained people working in our service groups. Factors motivating to our customers
Quality work

Quick installations

Fast delivery
We offer HDPE Pipes which are manufactured using 100% virgin grade HDPE components. HDPE pipes have an average life of more than 50 years under normal working conditions. Our pipes are offered in all standards such as ISI-4984, ISO 9001 : 2008 and different grades like PE-63, PE-80, PE-100 material approved by international agencies. Our pipes are available in sizes ranging from 20 mm up to 315 mm OD, and pressure varying from 2.5 Kg/Cm2 up to 20.0 Kg/Cm2. customization is done as per the client specific needs.
The pioneers in thermoplastic injection moldings since 1990 have diversified into the HDPE Pipe manufacturing with German and Japan machineries using VIRGIN grade raw material as per IS,ISO and other international standards.
Varuna has the right technical expertise to deliver Product of high international standards, there by creating a place for itself in the market.
Our comprehensive range of HDPE Pipe manufacturing is done using quality HDPE granules and is designed in compliance with international quality parameters. Unaffected by chemicals and soil, these pipes have numerous techno-commercial advantages over the conventional piping systems. Our range of pipes has smooth inner surface that offers a high flow factors reducing the period which is required for supply of fluids.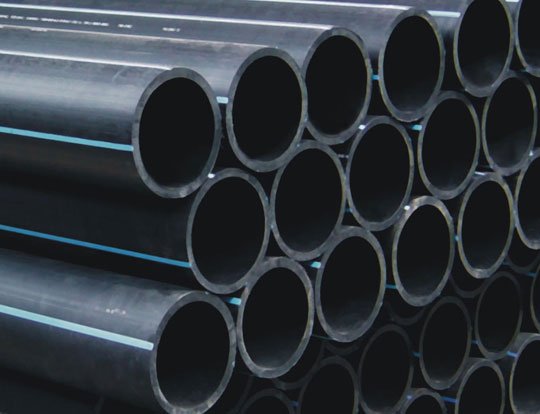 Fill up the quick form and we will get in touch with you shortly.