Industrial Effluents & Chemical Industries
HDPE Pipes For Industrial Effluents & Chemical Industries
The use of HDPE pipes is quite common in various sectors of the industry. These pipes get used for multiple purposes rather than just for carrying industrial liquids to different locations of the industry. At Varuna Neeravari Pipes Pvt. Ltd., you get the best quality HDPE pipes for industrial effluents. We are the most reliable brand offering HDPE pipes in India for about 25 years. 
Our main motto is to cater to the needs of the customers. Our HDPE pipes for industrial uses gets talked about the most owing to the exceptional services that our experts offer to the customers. 
Features Of HDPE Pipes in Industrial Effluents & Chemical Industries:
HDPE pipes have a lifespan of about 50 years
Pipes can withstand the pressure of about 2.5 Kg/Cm2 to about 20.0 Kg/Cm2
Made from high-quality 100% virgin-grade HDPE parts.
The pipes should have the certification of ISO: 9001:2008 as well as ISI: 4984.
Lightweight and easily transportable
Corrosion and chemical proof
Scratch-proof and bacterial resistant.
Available in a host of the grades of the material like PE:63, PE:80 and PE:100. 
Beneficial Features Of HDPE Pipes For Industrial Effluents:
Our HDPE pipes get manufactured using HDPE components that are entire of virgin grade. Our materials have got the approval of the international agencies and also match the standards of the industry. 
The HDPE pipes manufactured by us last for almost 50 years. These pipes have multiple applications ranging from the acid bath, cooling water, aeration, dredge piping, inorganic chemicals, processing of water, and much more. 
The use of high-quality granules in the manufacture of our HDPE pipes makes them versatile and even sturdier. The inner surfaces of the pipes have a smooth texture, and they remain unaffected by soil and chemicals of any nature. 
We also offer our products at reasonable prices. Moreover, the HDPE pipes for industrial use are maintenance-free making their applications even more simplified for the users.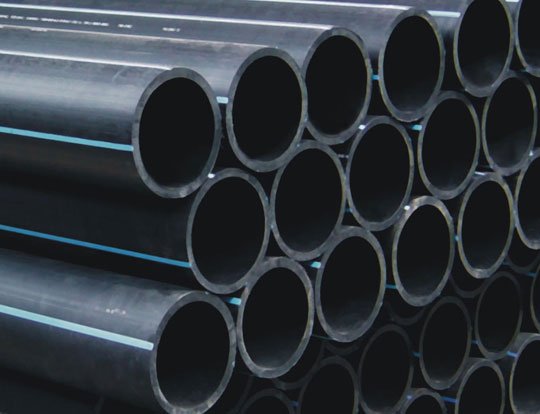 HDPE Pipe Manufacturing In South India
Fill up the quick form and we will get in touch with you shortly.